Complete your program in as little as 12 months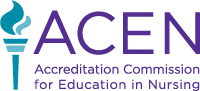 The online RN to BSN Completion Program builds upon the foundation of previous nursing education at the associate degree level to enhance the theoretical concepts of the science of nursing.
By submitting this form, I agree to receive emails, text messages, and phone messages at the number provided (even if this number is a wireless number) from Iowa Wesleyan (IW), regarding degree options, tuition or the enrollment process at IW. I understand that I may be called using automatic dialing equipment. Message and data rates may apply. Providing this consent is not required in order to enroll.
This is a paragraph. Click here to add / edit your own text. This should be used to tell a story and let your users know a little more about your product or service. How can you benefit them?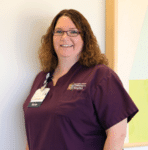 "Iowa Wesleyan was very convenient, working with my crazy schedule of being a 12-hour rotating shift nurse with an active family! Everyone was always very helpful - whether it was personal attention at a registration or the support of my professors who were very involved and passionate about my success."
Online Program Highlights:

120 credit hours




8-week courses

Six start dates throughout the year

We are a university committed to igniting the passions of our students. The online student experience is strategically designed so that your coursework and your adult life are aligned. With IW's frequent 8-week starts and 100% online programming, we are beyond adult-friendly. We are adult-customized.
We are a faith-inspired university committed to spiritual values, human welfare, and social justice. You'll get the support you need, every single step of the way. Students benefit from access to Student Success Advisors, who understand the challenges adult students face.
We are Southeast Iowa's preeminent educational leader and resource for the region – Iowa's first, oldest, and most historic coeducational university. Relevant and career-oriented; practical and purposeful; this is an education that will prepare you to thrive in your career, in graduate school, and in every area of your life.
We are Iowa Wesleyan
Online courses begin six times per year. Learn more about start dates, application deadlines, and our hassle-free admissions process today.
Iowa Wesleyan University is accredited by the Higher Learning Commission a regional accreditation agency recognized by the U.S. Department of Education.
Copyright © Iowa Wesleyan University 2018

Iowa Wesleyan University 601 North Main
Mount Pleasant, IA 52641
Contact Us:

800.582.2383 ext. 6208 or 319.385.6208